Welcome to the Norristown Area Softball Association Web Site. All the information you ever wanted to know about softball in the Norristown area is in here. Just click on the link to the left to go wherever you want to visit. This site covers all the history of the Norristown Slow Pitch Softball Leagues including the women's leagues and fall leagues along with the old Norristown area fast pitch history. There is information on many of the surrounding Norristown area leagues such as Bridgeport, Plymouth, Collegeville, Linfield and others. Some of the old disbanded leagues of yesteryear are also covered such as Conshohocken, Lansdale, Norristown Church and King of Prussia Industrial leagues, etc. Information exists on many tournaments, all-star games and qualifiers too. The Norristown all-century team and hall of honor comprised by area softball aficionados is listed along with the 1990's all-decade team which was comprised by a vote of the managers and players. The Norristown Blast from the past photo page has pictures of many of the people who played in this town and made it what it is today. There is also a team photo page of many of the great teams of the past. Speaking of great teams, a special page is dedicated to Norristown's greatest team, Al's Cold Cuts. A page of links is also provided along with a message board. The Norristown Area Softball Association is a non-profit organization. Thanks for stopping by - Steve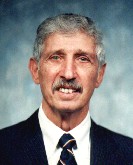 CONGRATS
Sully Gelet was Inducted into the ASA of PA Hall of Fame on March 5th, 2011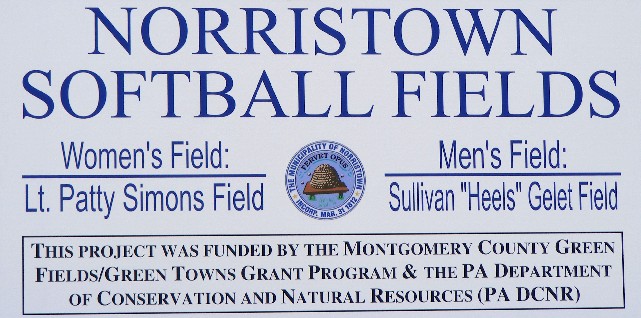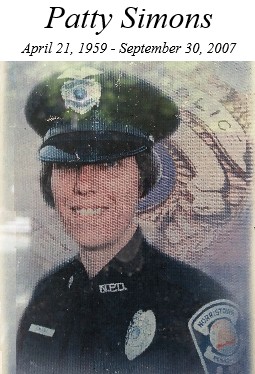 Take a look at the following pages that chronicle the past and present of the Norristown Area Softball seasons. Starting with the 1999 season and going right up to the present season, you can read about the Norristown (and other surrounding leagues) standings, playoff results, local tournament results and any other miscellaneous happenings of that particular season. The Norristown Softball Leagues are still going strong after all these years thanks to the efforts of one man. The guy pictured above is Norristown Softball. Sully "Heels" Gelet, the whole league thanks you. In November, 2007, Wierman Field at the Elmwood Park Zoo was officially put to rest by vandals. A new beginning began on April 26, 2008, when the new fields were "officially" dedicated and renamed Sullivan "Heels" Gelet Field. The women's field was named Patty Simons Field after the fist women Police Officer in Norristown's long history who passed away in September, 2007. The new sign is shown above.
Check out the current season now!

---
Nice Article on Sully Gelet and Steve Dimitry, Norristown Past and Future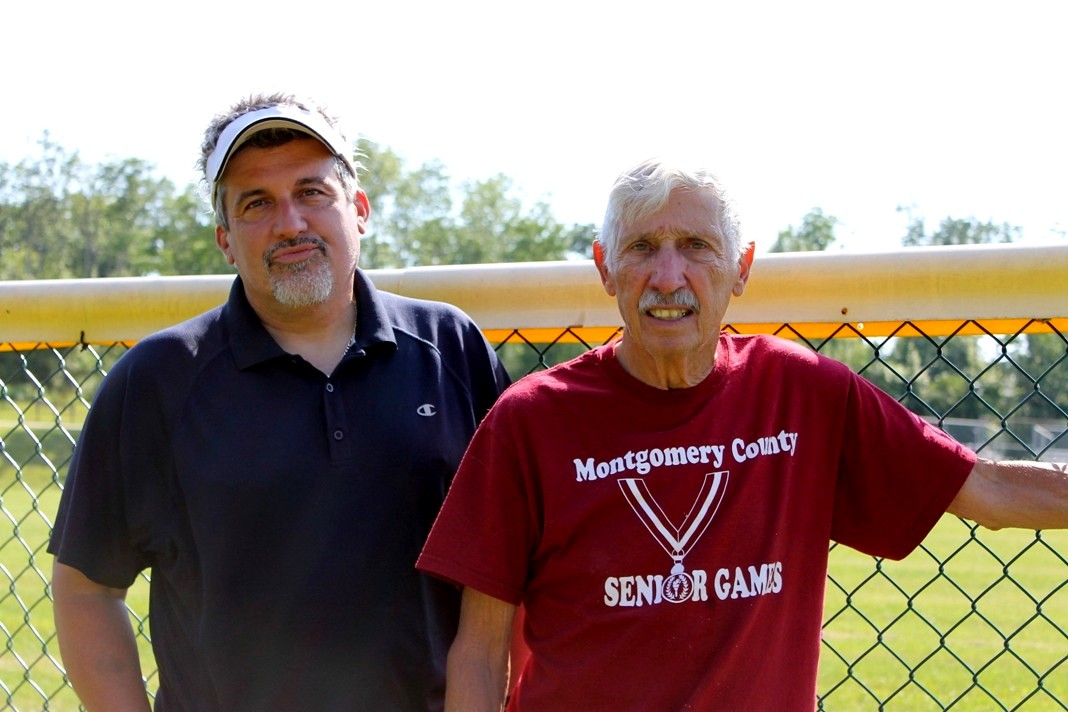 ---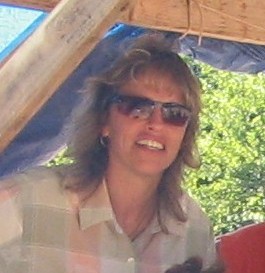 Stacey Clemens
There is also as much information as I can find or get from the Norristown Women's Softball League. The League was started by Bill Plichta almost 30 years ago and is now run by Stacey Clemens (pictured above). It is a top-notch well organized group. Stacey put as much time and effort into this league as anybody in the state. She is helped by the amazing assistant Glenn "Statman" Kilpatrick as he helps her organize, schedule and sorts out the standings. But it's Stacey who is always there and it's about time she gets recognized for her efforts. Mentioning the Norristown Softball League without mentioning the Women's League is like mentioning peanut butter without jelly. So, Stacey, thank you for all you do for the women of this area. And for those who don't know, the Norristown Women's League has had at least 10 ASA of PA State Champions and also had teams that have finished runner-up 6 times or more. There have been some great teams in the history of this league, teams such as: Acceptance Associates of America (AAA), Trouble, Pastino Hairstyling, Anderson Auto/Sports Page/Perky Cafe, Brook Tavern, Slammers, AJ Catagnus, Tom's Bar and the current queens of the hill, The Breakers (managed by, you guessed it, Stacey Clemens).
---
---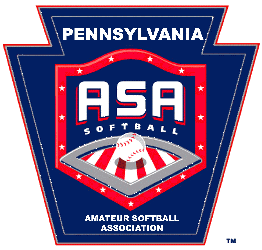 ---
---
---
I also have a National Softball History Web Site along with a page on ASA of PA Softball History too. Take a look at these two sites if you are interested in softball outside of the Norristown area. In the ASA of PA history page, there are listings of some of the best tournaments of yesteryear throughout the State and included are most of the Burr Robbins, Norristown Officials and Triple S Tournament results. This was back in the day when the best teams from Pennsylvania, New Jersey and Delaware would travel to Norristown to compete in these old prestigious tournaments which were annually held at Wierman, Latshaw, Allenwood and the Bridgeport Memorial Park Fields. It wouldn't be surprising to see over 1000 people attend these tournaments which usually spanned two, sometimes three weekends to eventually crown a champion. A lot of the times, an MVP was named along with an all-tournament team and sometimes they even concluded the festivities with a home run derby. And it wasn't abnormal to have 30-40 teams entered in each tournament. Pictures were taken and big write-ups appeared in the Times Herald documenting all the results. Those were the good ole days....
---
---
NorristownSoftball.com Home Page
©1998 Steve Dimitry. All rights reserved. violation of Federal copyright laws.
Email: sdimitry@verizon.net
---
---
---
---
Paul Huss of Copper Shark Design is the one who is responsible for this domain name and server hosting. He also sponsors the site for me. thanks Paul - if you need a domain for your team or league, please contact Paul, he will help you out, I promise